Top Career Statistical Returners

Receiver Kesean Carter is coming off a record-setting 2016 season that saw the most productive season for a WR in school history. Kesean set new school records in a season with 70 receptions, 1314 yards, and 16 TDs. Offensive lineman Jake Syptak is the top returning lineman from the 2016 team that advanced all the way to the state championship game. Linebacker Jackson Shearer is the top returning tackler for the Highlander defense. Jackson recorded 106 tackles last season including 2.5 sacks.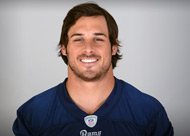 DANNY AMENDOLA - SUPER BOWL CHAMPION (NE PATRIOTS)
Danny Amendola, part of the 2003 Highlander team that reached the state championship game, is now in his 9th season in the NFL after helping the New England Patriots to Super Bowl wins in 2014 and 2016. . In Super Bowl XLIX, Danny had 5 receptions for 48 yards and a touchdown. In Super Bowl LI, he recorded 8 catches for 78 yards and a touchdown. Danny has 365 career receptions for 3,450 career receiving yards and 17 touchdowns and an additional 31 receptions for 361 yards and 4 touchdowns in 10 career playoff games.
More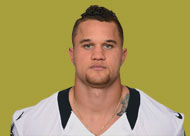 DANIEL LASCO - NEW ORLEANS SAINTS
Daniel Lasco was drafted by the New Orleans Saints in the 7th round of the 2016 NFL Draft. Daniel played college at California University where he rushed for 1872 yards and 18 touchdowns. He also recorded 48 receptions for 458 yards and 2 TDS. In 2014, he led the Golden Bears in rushing with 1115 yards and 12 touchdowns. At the NFL Draft Combine, Daniel posted the combine record for longest broad jump by a running back (11' 3"). In 2016, he had 11 rushes for 32 yards and added 2 receptions for 11 yards.
More