Top Career Statistical Returners
Quarterback Eric Schmid highlights the top returning talent for the 2016 Highlanders. Eric enters the 2016 season ranked #26 (1094 yds) in career passing and #33 (788 yds) in career rushing. He also has 11 TD passes which ranks #20 in TWH history. Michael Purcell looks to add to his impressive numbers on the defensive side of the ball. Michael begins 2016 with 49 career tackles and 7 career sacks, which ranks #20 in TWH history. Chris Stewart will enter his 3rd varsity season in 2016. Chris ranks #49 in career receiving yards (421 yds) and also ranks #20 in kickoff return average (20.3 yds)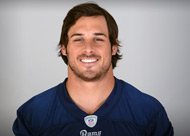 DANNY AMENDOLA - SUPER BOWL CHAMPION (NE PATRIOTS)
Danny Amendola, part of the 2003 Highlander team that reached the state championship game, is now in his 8th season in the NFL after helping the New England Patriots to a Super Bowl win in 2014. In Super Bowl XLIX, Danny had 5 receptions for 48 yards and a touchdown. He has 342 career receptions for 3,207 career receiving yards and 13 touchdowns and an additional 21 receptions for 271 yards and 3 touchdowns in 7 career playoff games.
More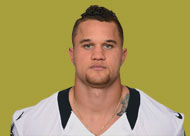 DANIEL LASCO - NEW ORLEANS SAINTS
Daniel Lasco was drafted by the New Orleans Saints in the 7th round of the 2016 NFL Draft. Daniel played college at California University where he rushed for 1872 yards and 18 touchdowns. He also recorded 48 receptions for 458 yards and 2 TDS. In 2014, he led the Golden Bears in rushing with 1115 yards and 12 touchdowns. At the NFL Draft Combine, Daniel posted the longest ever broad jump by a running back (11' 3").
More